NELA reaches the perfect
technology for joint

and bone implants
A novel modular system
for intramedullary
implants with
a wide range
of applications
in an increasingly
demanding society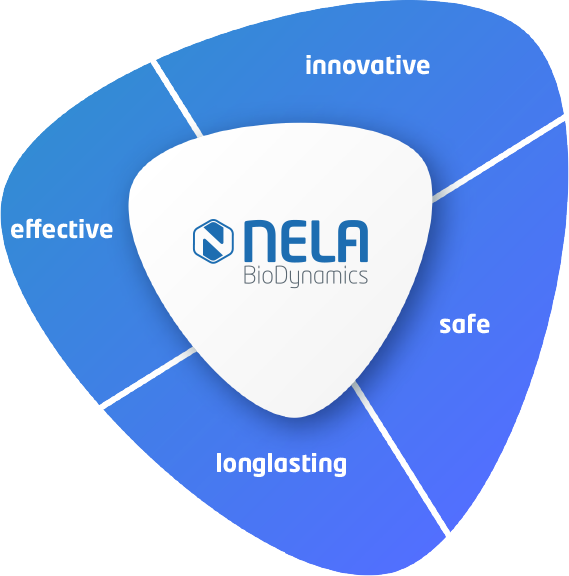 We disrupt a 50
years stagnant
market without
significative
technological
changes
Nowadays, implants are still fitted by high impacts, resulting in a operation technique with several complications, frequent post-surgery pain and high percentage of implant failures.
The vast majority of current endoprosthetic solutions are based on obsolete patents that generate problems in the implantation and extraction interventions, post-operative and during its use.
A social
context
with new
requirements
The increase in life expectancy and amateur
sports practice have generated a growth in the
number of pathologies and traumatic injuries
produced in a population, with an increasingly
wide age range.
The modular NELA implant allows for a customized fit to each patient and avoids the conventional techniques based on impact press-fit or use bone cemment to achive the fixation.
Our patented technology allows the surgeon to have full control over the fixation force the implant exerts on the bone.
All this translates into shorter surgery times, less pain, higher success rates and better quality of life for the patient.
NELA
BioDynamics
technology

is a disruptive change
in the orthopaedic
implants market