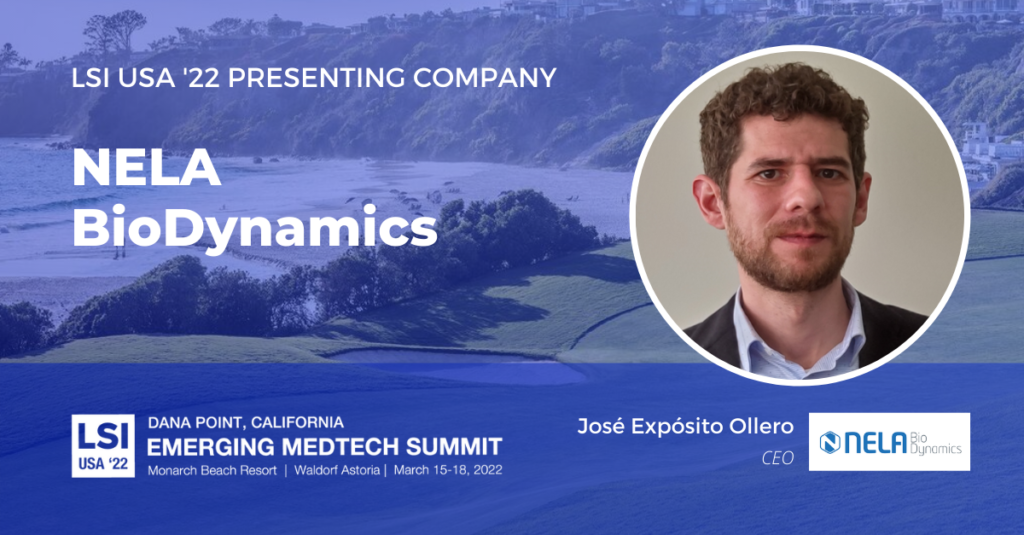 NELA BioDynamics is excited to announce that has been selected by LSI to participate in its annual event LSI Emerging MedTech Summit 2022 from 15-18th March. This event brings together a large number of world-class investors and players from the health sector in Dana Point (California).
This summit is focused exclusively on the Medtech environment, bringing together investors, strategic partners, and experts within the MedTech & Life Sciences ecosystem.
You can read more here
At NELA BioDynamics we have our second round of investment open and this is a great opportunity to have access to relevant actors in the medical devices sector and promote our presence in the USA.